Looking for a natural history gift for a friend or family member? Or a herpetological calendar to keep you up to date? I have compiled some of my favorite photos into a 2019 calendar highlighting some wonderful North American frogs. The calendar and some other amphibian gifts are available through my Zazzle Store: MrBufo. Each month has a different photograph drawn from ten species of North American frogs. The photographs include different behaviors (singing and mating) and life stages (tadpole, metamorphosing froglet, and adult). Click on any of the photos below to take a closer look at the calendar, and to order one for yourself.
January has a Pacific Chorus Frog with an enormous inflated vocal sac, and February has a Spring Peeper looking in your eyes as he sings.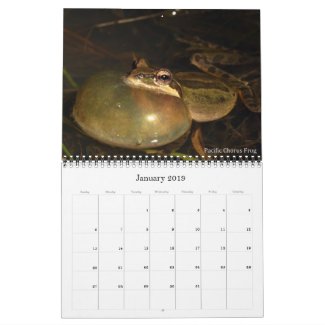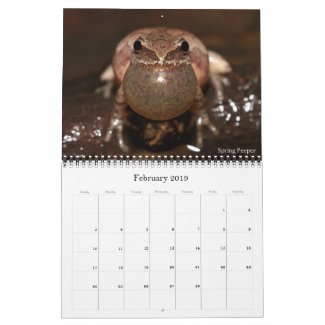 March has two Spring Peepers in an amplexus embrace, and April has a bold American Toad in full trill-mode.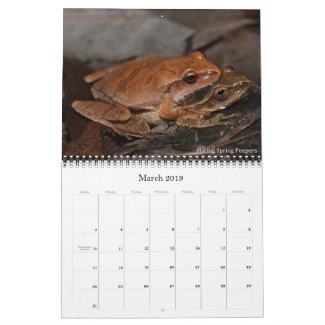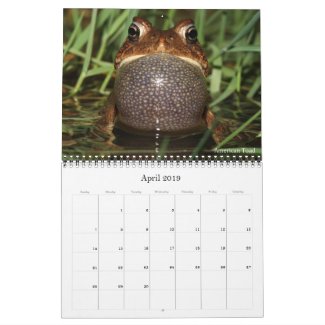 May has a male Gray Treefrog calling from a perch in a tree, and June has a Green Frog calling from the pond.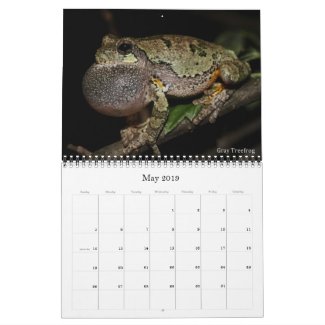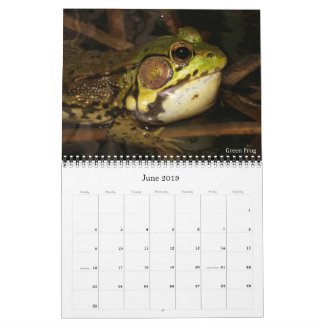 July has a bellowing American Bullfrog sending drops of water into the air, and August has a Gray Treefrog tadpole with a stunning red tail.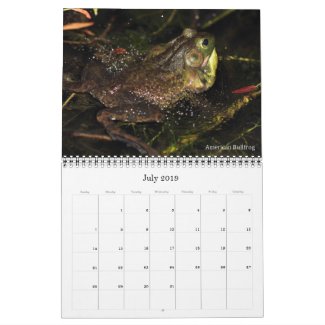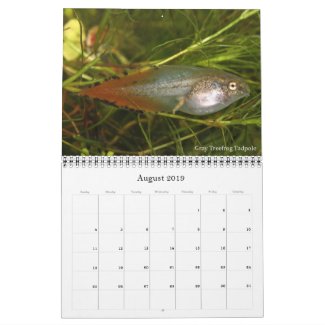 September has a lime-colored Green Treefrog squeaking its song, and October has a Pickerel Frog sitting in a shallow stream.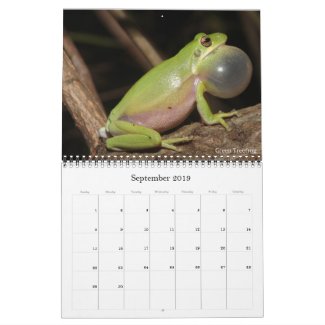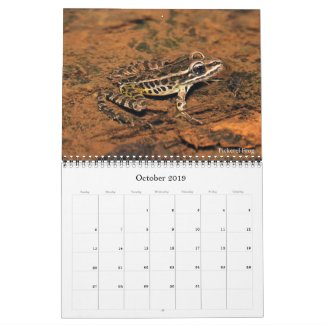 November has metamorphosing Northern Leopard Frog with a long tail, and December has a recently metamorphosed New Mexico Spadefoot Toad with cute, bulgy eyes.